Gift Guide for the Gun Loving Lover in Your Life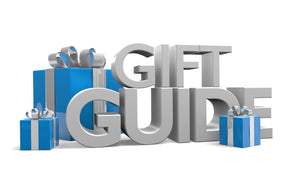 We've composed a list of unique gifts that we have found for the gun lover, that you love, in your life.
The ELMS+ (how else would we begin this list!) The ELMS+ will allow your gun lover or the entire family to train in the convenience of their own home. Our ELMS+ comes in a variety of calibers and fun targets. We suggest you purchase the PRO PACK or PRO PACK SSE. This is the best place to begin your dry fire training journey. Each pro pack includes the ELMS+ caliber of your choice or the Pro Pack SSE has 2 caliber choices, a professional grade tripod, a phone/tablet holder and a fun target. www.g-sight.com
Bullet Bouquets. We found this gem ( no pun intended) on line. They have unique products for women and men, beginning as low as $25.95. Made with expanding bullets the bouquets stand about 4 inches tall and you have the option to select the number of flowers in your bouquet! The flowerpots have endearing phrases like… "Wanna bang? to "Our love is bullet proof". You can shop here: https://bulletbouquets.com/t/valentines-day-gifts
How can we create a list without one of our favorites, Black Rifle Coffee Company? Black Rifle Coffee Company is a veteran-owned coffee company serving premium coffee to those who love America. We develop our explosive roast profiles with the same mission focus we learned as military members serving this great country and are committed to supporting veterans, law enforcement, and first responders. With every purchase you make, we give back.

We import our high-quality coffee beans from Colombia and Brazil and roast 5 days a week at our facilities in Manchester TN, and Salt Lake City, UT. The best way to enjoy our freedom-filled coffee is with the Black Rifle Coffee Club. When you join the club, your chosen brew is roasted, packaged, and shipped free to your door on your schedule. Not only do you save a trip to the store, you receive special discounted pricing on roasts and gain access to exclusive products, member-only content, partner discounts, and more.
Nearly half our staff ay G-Sight are members of the coffee club and love it. You can learn more here: https://www.blackriflecoffee.com/pages/coffee-club
Now that you have your coffee, you'll need something to drink it in. Custom tumblers are all the rage right now. Hundreds of Esty shop owners and tik tokkers making gun loving designs as well as #LGBFJB community branded items. One of my favorite shops, happens to be local to Las Vegas is City of Sin Tumblers. You can find them on Face Book and IG. Lisa, the owner makes 12-gauge shotgun shell tumblers, an insulated tumbler with a top, that completes the look of a bullet, with a battle torn American Flag and #LetsGoBrandon #FJB emblazon around the flag as if in patriotic support. You can find more of Lisa's work here: https://www.facebook.com/CityOfSinTumblers/?ref=page_internal
Another Veteran owned company we are proud to support and has incredible gifts for your gun lover is Custom Jacks. Owners Andy Lynam and Scottie Stephens started their shop in Las Vegas NV. Both military Veterans, their passion for our country and its Veterans goes far beyond the wood shop. These two men build some of the most amazing wood flags. These handcrafted wooden flags would be an incredible gift for anyone!
They say if you find something you love doing, you'll never work a day in your life. Before Custom Jacks was even a thought, our founders started with a passion for woodwork. It was their love for the warmth and natural beauty of quality woodwork that drove them to the shop day after day to create projects for friends and family. Our founders both being veterans, they also had a fervent passion for our county and its flag. This led to many projects dedicated to military veterans and first responders. During one of these passion projects, the idea came to create a waving flag out of thick, beautiful wood paying tribute to Old Glory. As friends and family saw the fruits of this passion project, we started getting requests for more flags and Custom Jacks was born.
You can learn more here: https://customjacks.com/
Whatever gift you give to your gun loving lover, give from the heart. We hope this list inspired you to show the one you love, some love on Valentine's Day and everyday!