Meet Heidi D, Our Shipping Guru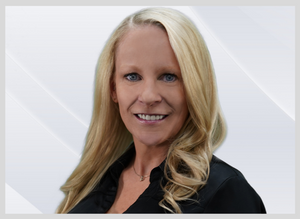 By Andrea Dupper, Marketing Manager
We are lucky at G-Sight to have such amazing partners that we work with. One of our partners, the folks who are responsible for shipping out every order, is Think STG. At the helm of Think STG, their Director of Operations is Heidi Dietrich.
Heidi has been with Think STG for a year. Furloughed in March of 2020 due to the global pandemic, Heidi joined a company that was thriving during this time. She considers herself extremely blessed to have been chosen to be a part of the Think STG team. (The entire G-Sight team is blessed to have Heidi as a member of the STG team.)
When asked about why she likes working with G-Sight, Heidi had this to say, "You guys are my people! Every single person from the low man on the totem pole to the tippy top is an exceptional human being. In my experience, that is rare in business, however, I have learned that it happens when the entire team in passionate about the project and product! Very individual brings something to the table and I'm happy to be a part of it!"
Heidi is an Airforce momma and a former Army spouse. She races street bikes, a BMW S1000RR and has Great Danes. She is also well versed in firearms, owning a Springfield Hellcat OSP9 and SIG P365 9 for EDC, to just name two!
So next time you receive a product from G-Sight, know it was packed with love by someone who takes incredible pride in her job and loves what she does.